Still fresh from the oven HOT pics of F3 and Kim HyunJoong in the 45th Baeksang Awards..
PIC SPAM and drool everyone!!!! Sshillang is so HOT!!!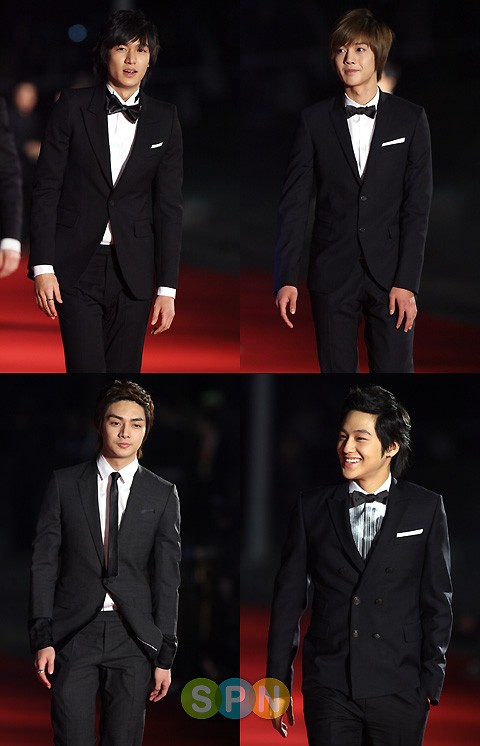 F4!!!! In order of preference of course..
Kim HyunJoong
Lee MinHo
Kim Bum
and I think Lee MinHo will cringe to see pictures of him falling down in the red carpet scattered everywhere!!! oh My!!
Lee MinHo winning the Best Newcomer Award!!! Yey!!! and the boys congratulated him.. Awwwwww..
I heard he was so embarassed to accept his award since he fell down in the red carpet earlier.. lol.. poor MinHo..
But he's HOT anyways.. so noworries!!!
I thought HyunJoong won the popularity award??? Where are his acceptance speech pics???
 Found it!!! Sorry..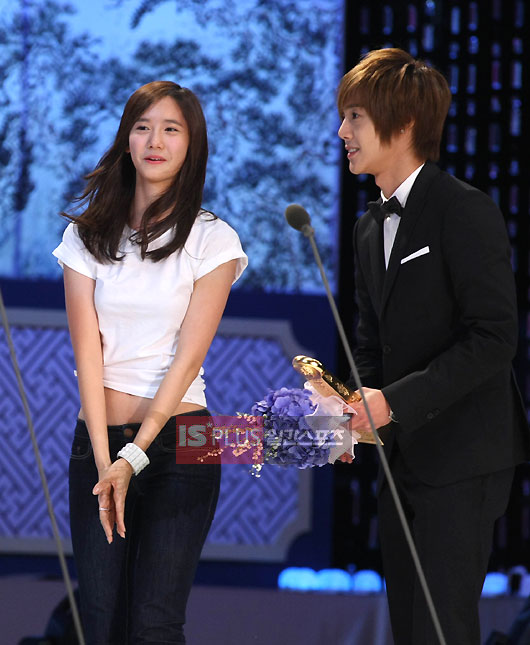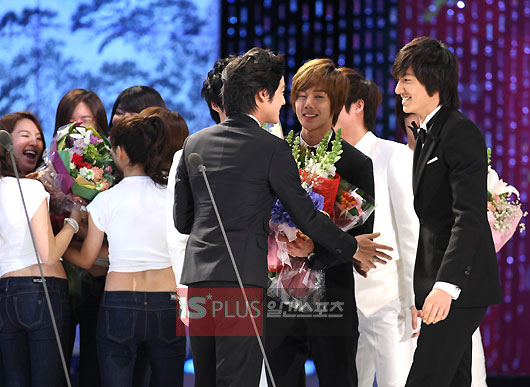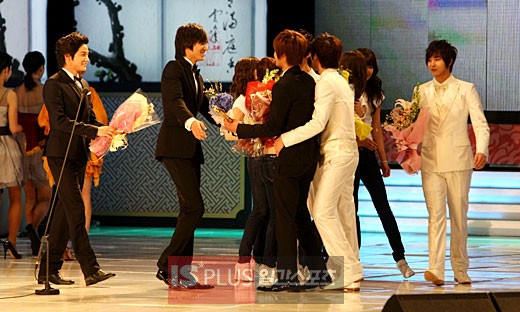 credit to dcinside for the Kim HyunJoong pictures and hydkorea@livejournal for the F3 pictures..